Reception Classes
Children normally join the Hills full time in the September after their 4th birthday in one of our two reception classes.
This is part of the Early Years Foundation Stage (EYFS) of learning, development and care. At this age, our aim is to provide your child with a great start to a lifelong love of learning.
We provide children with a variety of activities to stimulate their interest in a range of subjects. Each activity has a purpose and many are geared towards developing skills in reading, writing and numeracy.
We monitor pupil progress and attainment levels and begin to identify individual learning traits so that all children receive the balance of challenge and support that suits them best.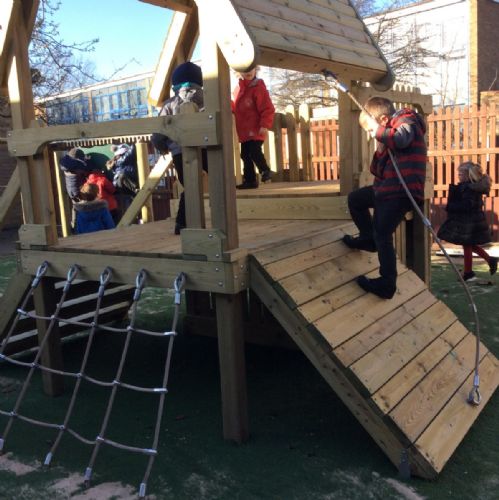 We blend indoor and outdoor activities. Both reception classes open onto enclosed outdoor spaces that contain equipment for learning and skills development. Outdoor discovery days are built into the topics throughout the year. This is either on the school grounds or an off-site experience at Moliver's Activity Centre in Bromham where children learn about nature, the seasons, wildlife and participate in the type of activities that are impossible to teach effectively in the classroom environment.
Mrs Antoine: Mrs Antoine welcomes you to her class
Mrs Pointon: Mrs Pointon welcomes you to her class
Read our Blog to find out more about what we do.