KS 2-Yr 5 & 6 + work for home
Introduction to Upper Key Stage 2
Planning for children who may be isolating is now being uploaded to the class TEAMs page
Becoming a Primary School means that we can give your child a seamless period of learning for a total of eight years from age 3 (nursery) through to 11 (year 6).
As an Academy, we can continue to innovate with our curriculum and tailor many aspects of schooling towards the needs of individuals.
Naturally, we will need to adapt the way that the school operates to accommodate an additional four classes of children. Here are some of the highlights of our year 5 and 6 – and some of the changes that lie ahead.
New Buildings
Our annexes were replaced in the summer 2017 with a brand-new building to accommodate 8 classrooms. This improved our facilities for year 3 and 4, as well as providing years 5 & 6 with a new environment to extend their learning at The Hills.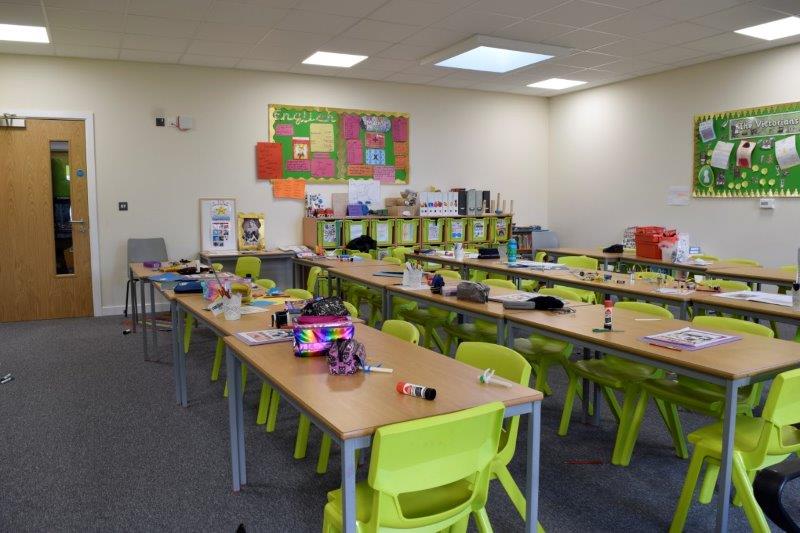 Year 5 Curriculum
We are continuing with a creative approach to learning. The topics being covered in Year 5 are: Victorians (Autumn); Keen to be Green (Spring); Ancient Egyptians (Summer).
School trips and activities are directly linked to these topics to boost the learning experience of your child who will have various opportunities to participate in a range of extra-curricular activities throughout the year.
Further information about the Year 5 Curriculum is available. Please contact the school office.
Year 6 Curriculum
Our year 6 curriculum features WW2 (Autumn); Comparing People and Places (Spring); Lights, Camera, Action! (Summer). These topics have been chosen specifically to ignite the children's imagination and will explore a range of inference and investigation skills in preparation for Year 6 SATs tests. Again, trips and activities will be linked to these topics and children will have various opportunities to participate in a range of extra-curricular activities throughout the year.
Further information about the Year 6 Curriculum is available. Please contact the school office.
Prime-Time
Prime-Time will continue for all children to Year 6. Please register your child and book sessions through Magic Booking.
Music Lessons
We are very excited about the expansion of our music teaching in Year 5 and 6 with daytime activities and tuition across a wide range of instruments. This will be complemented with extra-curricular lessons (some free, some paid-for) offered through visiting specialist music teachers.
Mobile Phones
If your child is walking to and from school unaccompanied, you may want them to have a mobile phone. Upon arrival, the phone will be switched off and handed in to their class teacher. Phones will be locked away and collected at the end of the day. Mobile phones will not be allowed on school trips.
Swimming
Swimming lessons continue in Year 5 in the Autumn term to further develop their confidence, skills and ability in the pool. They will be able to wear swimming goggles for specific aspects of their lesson as directed by their swimming teachers.
Swimming lessons for Year 5 will then continue in the Summer term, where children will be able to participate in a 'Life Saving' program that is similar to the Duke of Edinburgh Award. It is important that our children leave us with a secure ability to use a range of swimming strokes and an appreciation of water safety skills.
Sport
We have embedded the 'Teaching games for Understanding' model into our plans for years 1 to 4 and this will continue into years 5 and 6. This model promotes tactical awareness and skills development in sport, regardless of ability. We will be monitoring progress in swimming, athletics, gymnastics and dance from years 1 through to 6 and we have same sex changing areas for children in years 5 and 6.
We will continue to provide access to extra-curricular sports clubs for children who want to develop specific skills or try something new.
Residential
Our residential trip is now in Year 5 and going to Hilltop Outdoor Centre in Sheringham, Norfolk.
Leavers' Production
Our Leavers' Production will take place at the end of Year 6 when children will be able to celebrate their time at The Hills Academy. We are planning a new style of production, but it still promises to be as exciting, engaging and as memorable as ever.
Day Structure
Year 5 and 6 means more children on the school premises. To enable the school to function smoothly at key points during the day, we have adjusted the structure of the day. All children will continue to go straight to their classrooms.
Times:
Year 3, 4, 5, and 6: 8.30 am to 3.30 pm
Year 1 and 2: 8.30 am to 3.30 pm
Reception and Nursery: 8.40 am to 3.20 pm
For families with children of different ages, drop off at the earliest time and pick up at the latest time. Younger children will be able to enter their classes early (for a 'challenge task') and stay (for 'story time') until their older siblings have finished their school day.
Year 5 and 6 children may be permitted to walk or cycle to school by themselves. All other children must be dropped-off and picked-up by their parents/carers.
Walk to School
Children in Year 5 and 6 may walk or cycle to and from school by themselves. This requires a permission form signed by a parent. We encourage you to discuss the safest routes to and from school with your child. Year 5 and 6 children will not be able to take responsibility for younger children.
Uniform & Equipment
The basis of our school uniform will not change. However, a school rucksack will be introduced for children in Years 3 to 6.
Children in Year 5 and 6 may bring a labelled pencil case into school containing: •  Blue handwriting pens (no gel pens or biros) •  HB pencils •  Coloured pencils •  15cm ruler •  Sharpener •  Rubber However, all of these resources will be available in school.
If you have any questions, please contact us:
Phone: 01234 266498 Email: office@thehillsacademy.co.uk