Update 3rd April 2020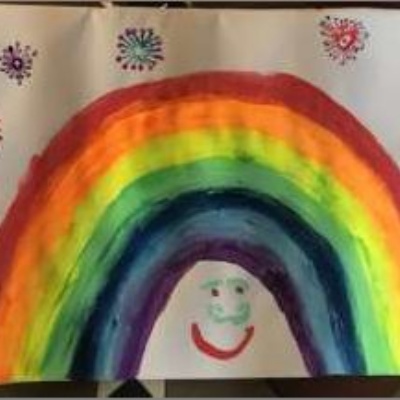 Dear Children,
Good Morning – another lovely window pictures to share this morning:
Remember that we are going to put a sun in our window this week. Can you make your sun really artistic? Here are some ideas from other artists:

French for Early Years to Year 2/3
One of our lovely mums – Aurelie teaches French and she has started to upload some free videos on Youtube. They are lovely if you would like to do a little bit of French at home.
1st video: https://youtu.be/iNSt0YtFxDo
2nd video: https://youtu.be/YoRTVcMmLwI
Are you feeling worried about something – you can contact Childline either on their website www.childline.org.uk or on the number below

Or you can email me at headteacher@thehillsacademy.co.uk
Spaghetti Tree news
We have a winner from Year 4. She will be headteacher for the day in September – I wonder what she'll do?

Our value at the moment is KINDNESS I wonder what kind things you have done to help at home? Try to think of some kind things you have done and write down three kind things you are going to do today. Try and stick to what you have decided.
And finally get a grown up to help you listen to this song on Youtube:
https://www.youtube.com/watch?v=CWzrABouyeE
Have a lovely weekend all of you – I miss you and can't wait to see you when we all get back to school.
Lots of love
Mrs Whitehead xxx