TESCO Bags of Help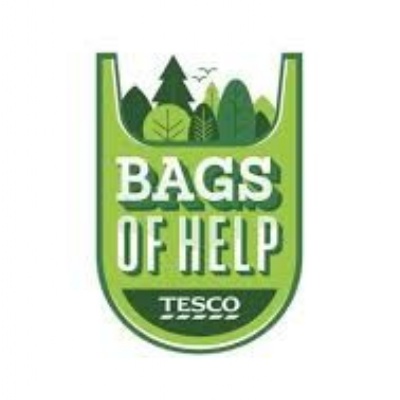 Please VOTE for us by placing a token for every purchase in our collection box
We have been successful in the Tesco Bags of Help Grant Scheme application which means that when you make a purchase during December in any of our local Tesco stores you will be given a token to put in our collection box which is situated in the stores. You will receive one token per transaction and it's not necessary to purchase a carrier bag in order to receive a token. You may need to ask for your token.
Tesco Bags of Help
The money raised from the 5p bag charge in Tesco stores in England, Wales and Scotland is being used to support community participation in the development and use of open spaces. Projects that will get the green light as a result of the funding will include volunteer training, physical improvements of open spaces, equipment purchases, community events and sports and leisure activities.
Administration of the local funding is being managed by the community charity with a green heart, Groundwork, which specialises in transforming communities and the local environment for the better.