Thank Yous, Goodbyes and Recruitment!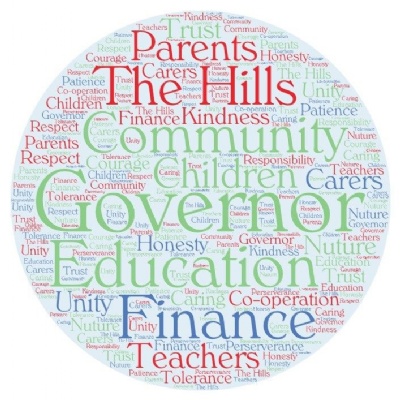 I cannot believe that we are already approaching the end of the summer term. Home-schooling three children has possibly made this term feel a bit longer than usual (!) but despite this, it still feels as if this year has gone by far too quickly. It has certainly been a very challenging year as my first one as Chair of Governors! Ofsted followed by a pandemic…
I couldn't have done it without the continued support of the rest of the Governor Board. The Board have continued to meet virtually to support and challenge the school and at our most recent meetings we agreed the school's risk assessment with regards to further opening of the school, scrutinised and agreed the budget for next academic year and discussed the impact Covid-19 has had on pupils, staff and parents and carers. We have also looked at how the school have supported the school community during the pandemic as well as how we can do this going forward to September.
We also took the opportunity to pass on our thanks to the amazing staff at The Hills who have kept the school open throughout the whole of lockdown, including holidays, for the most vulnerable children and those of Key Workers. We cannot thank you enough for how you have kept the school open, supported all children still learning at home as well as giving all year groups the opportunity to return to school before the end or term.
At our last meeting we also had to say a sad farewell to two of the board:
Dawn Bevan has been on the board since 2018 and has made a huge contribution to The Hills, particularly as her role as Safeguarding Governor. She has supported the school on various committees and has been a very supportive Vice-Chair.
And also to Richard Watson. He joined the board way back in 2008 and
has dedicated many hours, both in front and behind the scenes towards monitoring the school's finances and providing sound business management advice. He has also supported the school during its journey from Maintained to Academy, Lower to Primary and through Ofsted. He has been an invaluable Chair of the Resources Committee and his support has been greatly appreciated.
I just wanted to take this opportunity to say a huge thank you from the rest of the board and staff and wish you both well for the future.
The Board will be looking to recruit new members from September. Being a school governor or trustee is a challenging but hugely rewarding role. It will give you the chance to make a real difference to young people and give something back to your local community and use and develop your skills in a board-level environment.
There is no requirement for you to be a parent of a child in the school or to have an understanding of the education system, just the necessary skills, character and time to contribute. There is plenty of training available to help you learn about education. However, we will be looking to appoint at least one member with a financial background.
If you think you, or anyone you know, would be interested, and would like some further information then please do drop me an e-mail governor@thehillsacademy.co.uk
Finally, I would like to wish you all a safe Summer Break and look forward to seeing you and the children in September.
Nicci Henson
Chair of Governors