SHOES, SHOES and more SHOES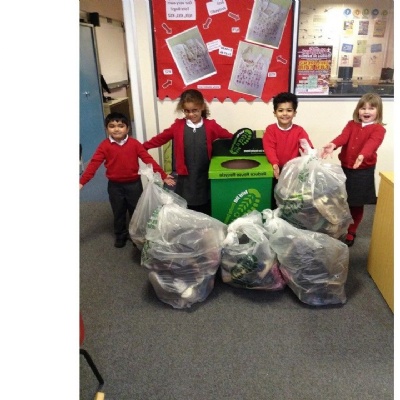 Reduce, reuse, recycle!
Look at all of our old shoes!
At the start of 2016, the Eco Committee decided that they would like to recycle some of our old goods. After some research, the children decided that they'd like to collect and recycle all of our old shoes and send them off to families in third word countries. Thanks to all of your donations, we've managed to collect 6 bags full of shoes! The United Shoe Company have collected them today and soon they'll be off to find new feet!



The collection box will remain in the reception area by the desk, so please keep on donating your unwanted shoes!