KS2 Visit from Anglian Water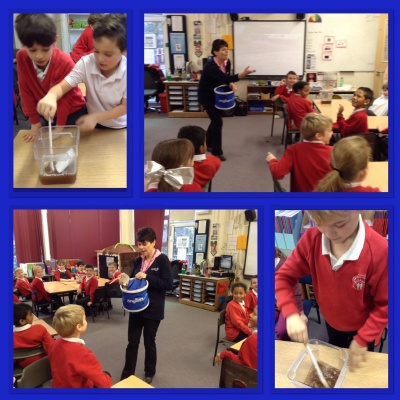 Last week, Key Stage 2 had a visit from Anglian Water to help us to beome more waterwise!
Year 3 enjoyed many activities to teach them all about water efficiency, whilst Year 4 learned all about sewage...they even made their own sewage soup...YUK! Lots of fun was had by all of the children but most importantly, they used these different activities to think about the things we take for granted, such as clean water. They then compared this to developing countries to link in with their India topic.