STUCK IN THE MUD!!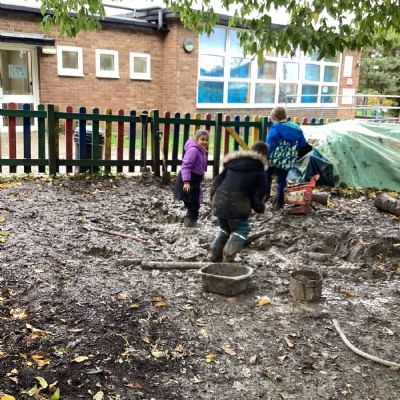 Fitz Roy class had a great outdoor learning morning last week.
The children were split into 3 groups for the session to take part in activities. The children got to make bird feeders with pine cones, live like Stone Age people to use their natural environment to grind rice and enjoy free-play.
A highlight from the session was definitely watching some children get stuck in the mud pit and others having to work as a team to dig them out. The children fed back that their favourite parts were: playing in the music area, losing my welly, jumping in the mud and grinding the rice.
Once again I would like to thank the parents for being so understanding at the amount of mud that came home with the children.
Have a look HERE at some photo's from our day.
Mrs Hubbard