TORCHES, SINGING AND GREEK GODS!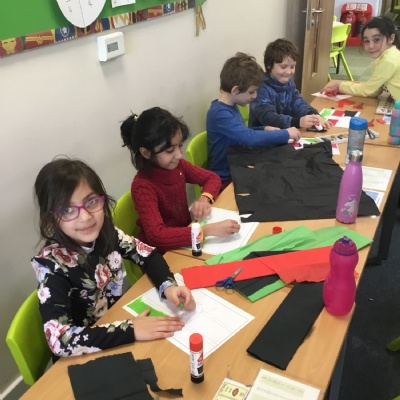 The Year 3 blog has been written by some children, we hope you enjoy it :)
Filip's Blog – Our First Week Back
The first days back at school have been great fun! We have an Olympic theme, making Olympic torches and we have also been learning about The Greek Gods such as Hades, Zeus, Hera and Heracles. We were split into teams to represent countries such as Brazil, Kenya and more amazing countries! Each of the groups had to collage their country flag out of tissue paper, coloured paper and crayon. We will be making clay mascots for the Olympics. The whole class is very excited about the Olympic theme! We will be making bruschetta (Italian bread)! We will be sketching the landmarks of the group country too! Having the rest of the class is a great pleasure :)
Olivia's Blog - Our First Week Back!
My first week back was a superb week! We all had fun making our Olympic torches.
The best thing about going back, was seeing all my friends and especially Miss Lowdon!
I loved singing and learning all the songs in music! My favourite song was 'Just like a Roman'. We learned all about the Olympics and lots of interesting facts like this one: Did you know? The stadium in Olympia could hold up to one thousand people at once! I enjoyed collaging the Brazil flag, it was a lot of fun! When I painted my Olympic Torch, I painted it bronze and it looked a bit red. And for children who are struggling to go back to school:
Stay positive and stay safe!
Have a look HERE for some photo's of our activities