OUR CAMP AT WILLINGTON!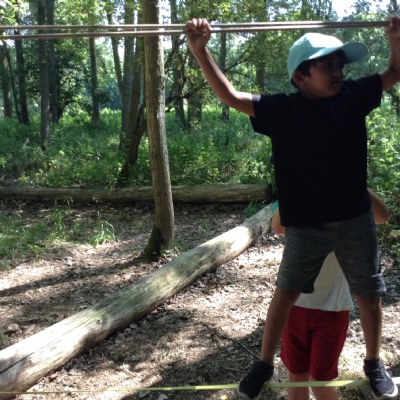 Some of the children in Year 3 wrote a blog about their day in Willington last week.
We went on a trip to Willington Canoe Park and did many fun activities. We were split up in to 3 groups. Group 2 went on the low ropes and then the nightlines first and then moved on to the paddle boats.
When we were on the paddle boats, some people jumped in the river and got drenched, it was so fun. We also got to play a game called 'splash mania and fruit salad which got us all wet - it was exhilarating.
Then we had lunch (of course at 12:20pm).
At the end, we had s'more's. If you do not know what smorse are, they are a marshmallow with two biscuits on the top and bottom (a bit like a sandwich).
When we were doing the fire lighting, some people got burnt but we persevered and carried on! It was the best day EVER! We did so much walking which is good exercise for us but it was a bit too long!
We would definitely recommend this to all children and adults who love water sports, working collaboratively and camping. Have a look HERE some phots of our day.
Ask us questions about the trip for any tips.
Written by Jessie, Lily and Vivaan.