ANGLES AND WINDOWS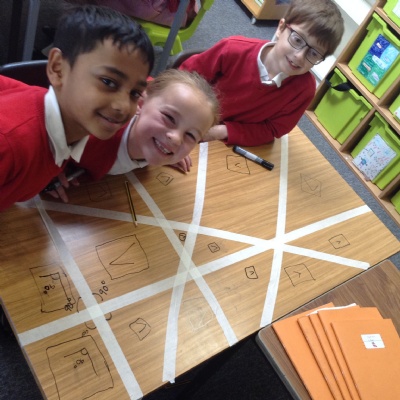 We are back after a relaxing half term!
Last half term we really enjoyed creating our own books inspired by Jeanie Baker's book 'The Window'. This book shows the impact climate change has over the years through a little boy called Sam and the view from his window. This book only has pictures so we had to create the story to go with it.
Later that same week, we created our own book about what we see through our own window, and how we would imagine it to change over the years. Take a look at our class display boards in the corridor from next week to see some of our creations!
Last term we also explored angles and discovered different ways of representing them! Have a look at our pictures HERE to see what we got up to!
This week, we have started by looking at a picture and video clip of 'The fantastic flying books of Mr Morris Lessmore'. We will be exploring this character and different settings to create our own adventure narrative. We hope our narratives will be enjoyed by all!
We can't wait for our final half term in year 3!