3B sports trip to Scott Primary school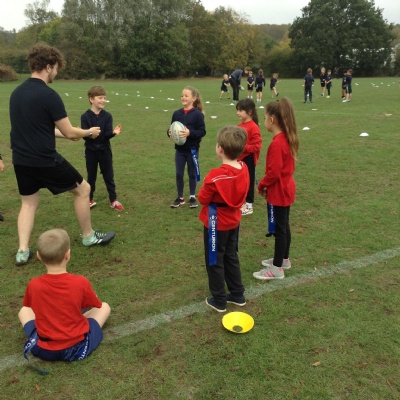 What an action packed day we had! We were split into 3 groups and we played 3 different activities!
One group played tag rugby, where we learnt the rules, warmed up and played 7 matches, all in a couple of hours! It was so great learning new skills and meeting other teams.
Some of us had orienteering. We had to find letter and numbers using a map as well as different activities where we had to work as a team. In one game, we worked in pairs and had to lead our partner (who had their eyes shut) to a certain place. We need to communicate carefully and well do succeed!
The other group played goalball. Each team member was blindfolded and we had to throw balls and try to score by listening to where the ball was. What an experience!
We had a fantastic afternoon and were very worn out when we got back to school!
Have a look HERE at some photos from the day!