Year 3 visit London Zoo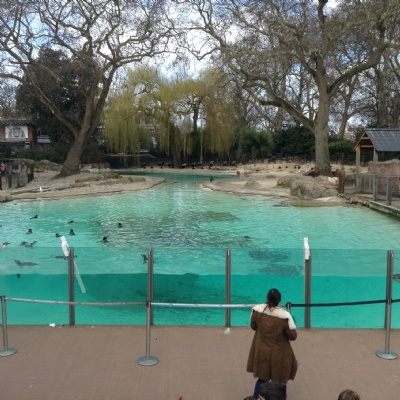 On Tuesday the 20th of March 2018, year 3 went to London Zoo. It was a 2 hour trip by coach to get there. We were split into groups of 6 so there were 10 groups.
Firstly, we went to the Aquarium which had lots of fishes and other things that live in the ocean. We also saw some vicious tigers and giant, hairy camels. There was a butterfly paradise where if you looked carefully you could see the butterflies' tongues. They were absolutely huge!
There was a penguin beach where we learnt a lot about Humboldt penguins and some other penguins. The gorillas were amazing in the treetops. Some had tails as long as your legs!
Surprisingly, we saw meerkats and lots of other African animals like hunting dogs and warthogs. We had lunch at the bottom of the zoo. It was like a classroom!
The reptiles were hard to see but we found them in the end. We also went to the B.U.G.S. museum. There were spiders that could eat birds! The outback was amazing. There we saw ostriches and they were tremendous. Then we had to go on a 2 hour trip back to The Hills Academy! We got back at 6:00pm. We had an amazing time! see our photos here
By Tommy.B and James.R