RELIGIOUS EDUCATION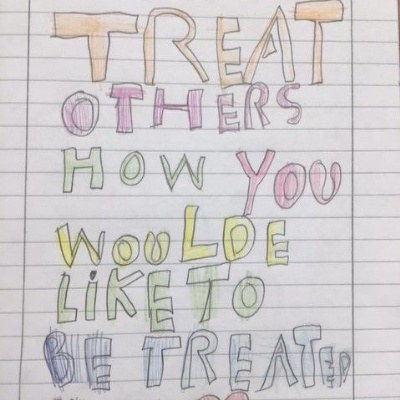 In Religious Education, we learnt about how Christians believe that God values everything because he created everything.
We listened to the 'creation story' from the Bible and drew pictures to represent each day of the creation story. We have also been learning about the 'Golden Rule'. We listened to another story from the Bible where Jesus said "In everything, do to others what you would have them do to you. . . ." This rule of the conduct is a summary of the Christian's duty to their neighbour and is a fundamental ethical principle.
The children in Year 2 agreed that the Golden rule is a good rule for us to live by and created posters to share their understanding of this.
Please see pictures of some of our work HERE.