NATURAL ART :)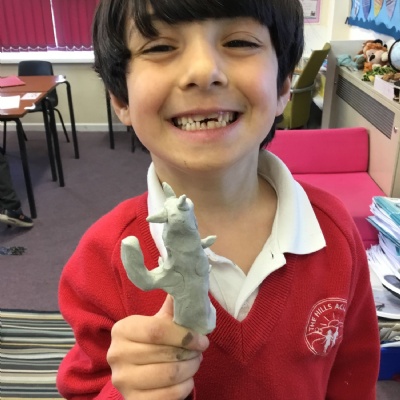 This term in art we have been learning about natural art work by Richard Long.
Sir Richard Julian Long, (born 2 June 1945) is an English sculptor and one of the best-known British land artists. Did you know he is the only artist to have been short-listed four times for the Turner Prize and was nominated in 1984, 1987 and 1988, and then won the award in 1989 for White Water Line! He lives and works in Bristol, the city in which he was born.
We have been looking at different mediums to produce our art work such as sketching using pencils and charcoal; rubbings using pastels and chalks; painting using watercolours; collage using natural materials and finally using clay to create a natural sculpture. We found creating our sculptures really fun but we found using the tools to add the finer details to our work tricky. Luckily we overcame this and managed to produce some really fantastic work to be really proud of.
Have a look HERE for some photo's of our creations.