ONLINE SAFETY!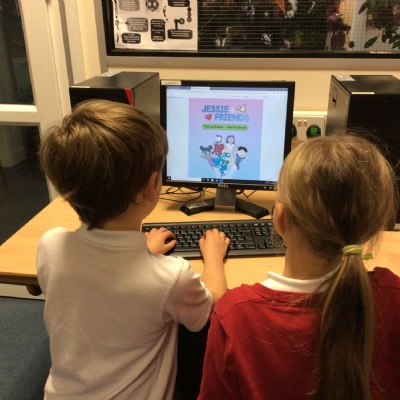 To continue with the children's online safety learning they started in Year 1, the children this week will be meeting up again with Jessie and her friends Mo and Tia.
This time they are not only learning about keeping their own personal information safe, but how to avoid manipulative behaviour online.
The children will do various activities linked to playing games online, recognising how they might feel if someone was manipulating them, lots of group discussion work as well as being able to identify their safe and trusted adults to talk to, and carrying out a conversation about inappropriate activties online.
They will watch the third video in the series and also read along to the accompanying storybook online. If you wish to join in with their learning, these resources can be found by following the link below.
All the videos in the series are available to watch with your children and activities and advice for you as parents.