SWIMMING!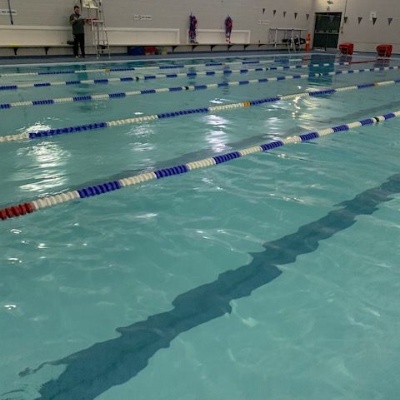 Every Tuesday we go swimming at Trinity Leisure in Bedford. The facilities are brilliant and the changing rooms are always lovely, warm and clean. The pool is warm, even if the water can be a little chilly!
When we arrive we quickly get changed and then go get our tummy bands on. Even if we are competent swimmers, we wear tummy bands because we want to make sure we are really safe when we are in the middle of the pool. But, don't worry! Once our instructors are confident in our ability, we do start to remove them and for some parts of the lesson they do come off! After we have our bands on, we join our groups and off we go!
We use a mixture of wobbles and floats to support us in the water and build up our confidence. We know that we have to be careful around water. We don't run next to the pool and we do not be silly when in the water. Swimming is a really good form of exercise. It helps with our joints and muscles and is a gentler exercise than running or football.
In science we learnt that by keeping active, not only is it good for our bodies but it is also really good for our brains! Please remember that for swimming we need trunks or a costume, a towel and a swimming hat. We should also not be wearing any jewellery and our hair should be tied back.