BEAN BAGS AND HOOPS!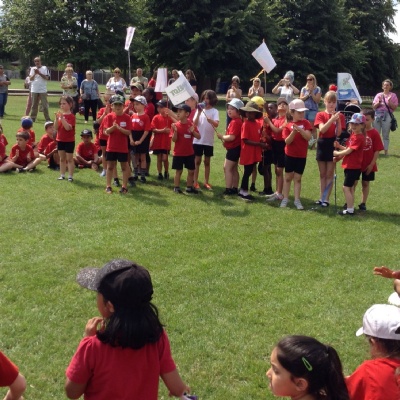 Yesterday we had our Key Stage 1 Sports afternoon.
We started the afternoon off by getting into our Houses; Camelot, Oz, Narnia, Wonderland and Hogwarts and then each house had to compete in their class but in House groups.
There were lots of activities to take part in throughout the afternoon including over and under, football dribble, target throw, hurdles, basketball pass, bat balance and a hula-hoop race. The children really enjoyed taking part in the activities, Simrita's favourite was the hurdles, Corin and Charlie thought the bat balance was fun and Bella enjoyed the over and under.
Thank you for all the grown ups who came along to support!
Have a look HERE for some photos from the day