ARTS AND CRAFTS IN YEAR 2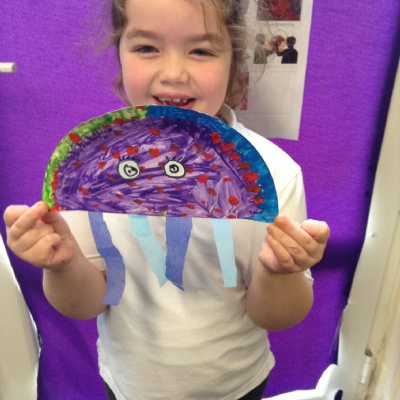 This month we have been feeling very arty in Year 2!
Here are some fantastic examples of 2T's clay fishes and 2B's jellyfish plates! We wrote the instructions of how to make the jellyfish plates in English and then had a go at following our instructions to see how correct they were!
2T drew some lovely fish designs and then enjoyed getting very messy making their designs out of clay! The fish had some beautiful sequin scales!
We have also been making cards and calendars but these are top secret!!!!
Have a look HERE for some more photographs of our work.