Sea Life Centre!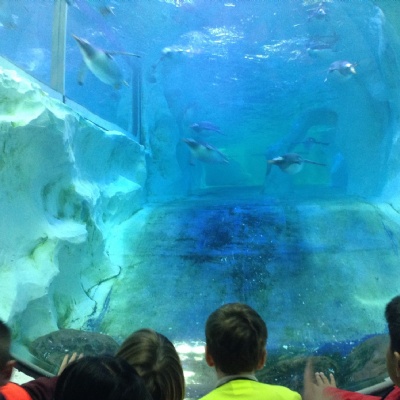 On Monday 1st October Year 2 travelled to Birmingham to go visit the Sea Life Centre. It was a very long trip but we kept ourselves busy with games of I-spy!
When we got there we saw lots of policemen because there was a political party meeting and it was very exciting to see them all around!
As soon as we got to the Sea Life Centre we had our lunch which is always a very exciting part of any trip! We quickly ate our food so that we could go explore the aquarium and see the penguins! There were so many different types of fishes and we were so excited to see Nemo and Dory swimming about!
The sharks were also amazing to see and we especially liked the sharks with the vampire teeth. The tunnel was also very popular; it was incredible to walk through it with fish all around us and there was a giant turtle and unicorn fish!
Click HERE to see some photos of our fin-tastic day!