Woburn safari park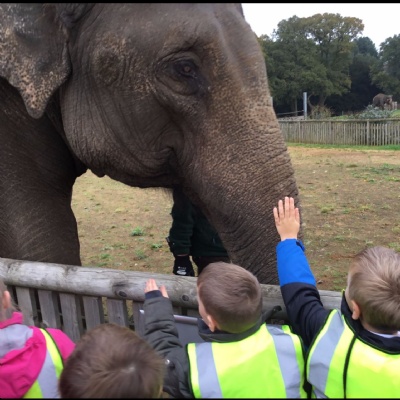 On Thursday 2nd November Year 2 pupils went on an educational trip to Woburn Safari Park linked to our Amazing Africa topic!
We saw lots of animals at Woburn Safari Park that would be found on the continent of Africa including elephants, meerkats, lions, monkeys, tigers, rhinos, zebras, antelopes and penguins. Yes, penguins! Some nest in South Africa! We also gathered lots of facts about these animals that we used to inform our writing during Literacy lessons. Did you know that the stripes on a zebra are unique to each animal? Just like our fingerprints. Did you know that the african elephant looks very different to an asian elephant? We also saw a sealion show and lots of different tricks that sealions can be trained to perform, they are very intelligent. The most exciting part was getting to touch a real life elephant in the flesh. Although our hands didn't smell very nice afterwards.
We would like to thank all of the adults who volunteered their time and made the trip possible and such an enjoyable experience for all of the children. A big well done to all of the children also for their excellent behaviour whilst on the trip and representing The Hills Academy brilliantly!
Please see the attached gallery here to view the pictures that were taken on the day.