FUN IN THE WOODS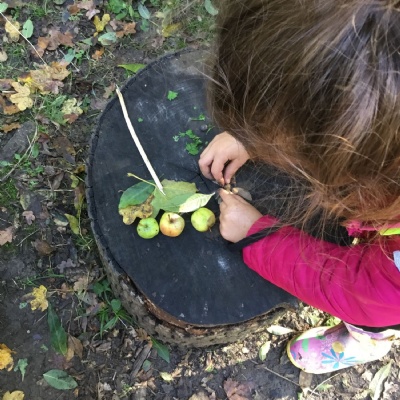 Wow! What a fantastic time we had in the woods- our first Year 1 school trip! We really enjoyed searching for trolls and the Gruffalo!
The children enjoyed creating their very own nature crowns so that they could be Kings and Queens of the Woodland using precious nature jewels! We also made some nature Art using spirals, lines and circles. The grown ups were amazed by the creative artwork the children made using leaves, bark, twigs, apples and lots more!
We also had a nature scavenger hunt and made animals out of leaves. The children behaved beautifully and a fun time was had by all!
A big thank you to the parent helpers, it was wonderful having you with us.
Take a look at what we got up to in our GALLERY.