being creative in ART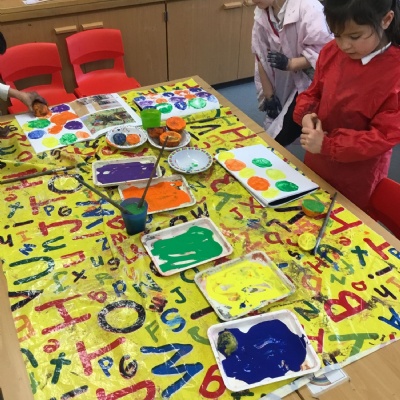 This term we have been getting very creative in art.
We have found different objects outside and used them to have a go at making 3D sculptures. In another lesson we have practised making repeated patterns using fruit. We had to make sure that we had enough paint on the fruit and print it into our books to make the pattern we wanted.
Have a look in the GALLERY to see our repeated patterns.