JUDAISM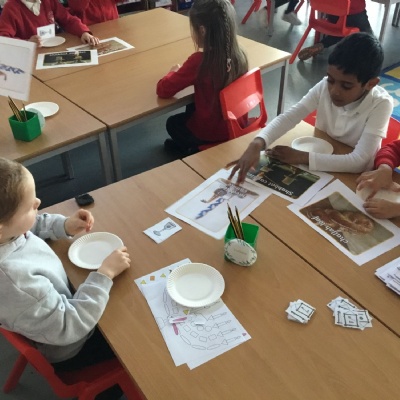 This term Year 1 have been learning about Judaism.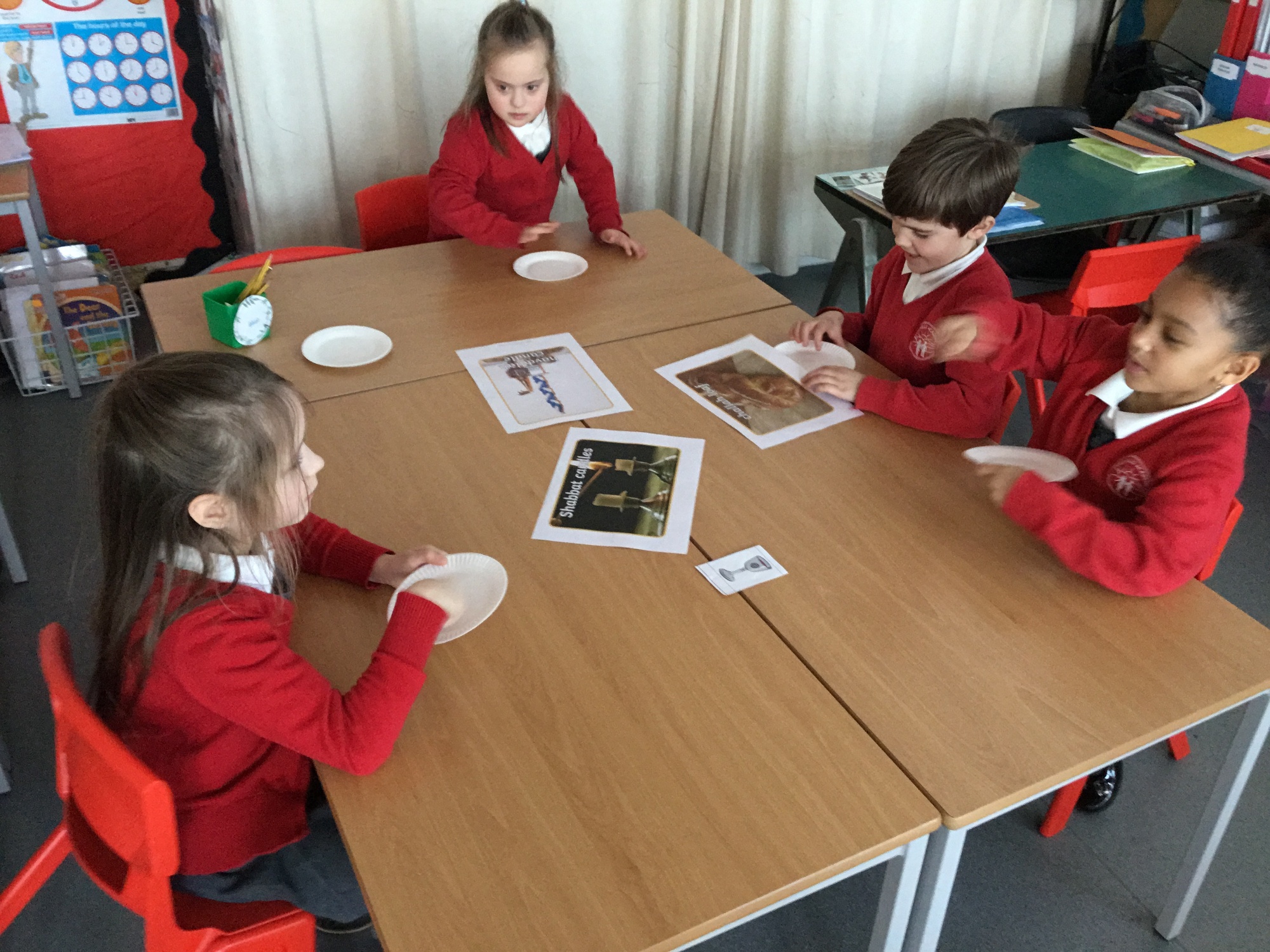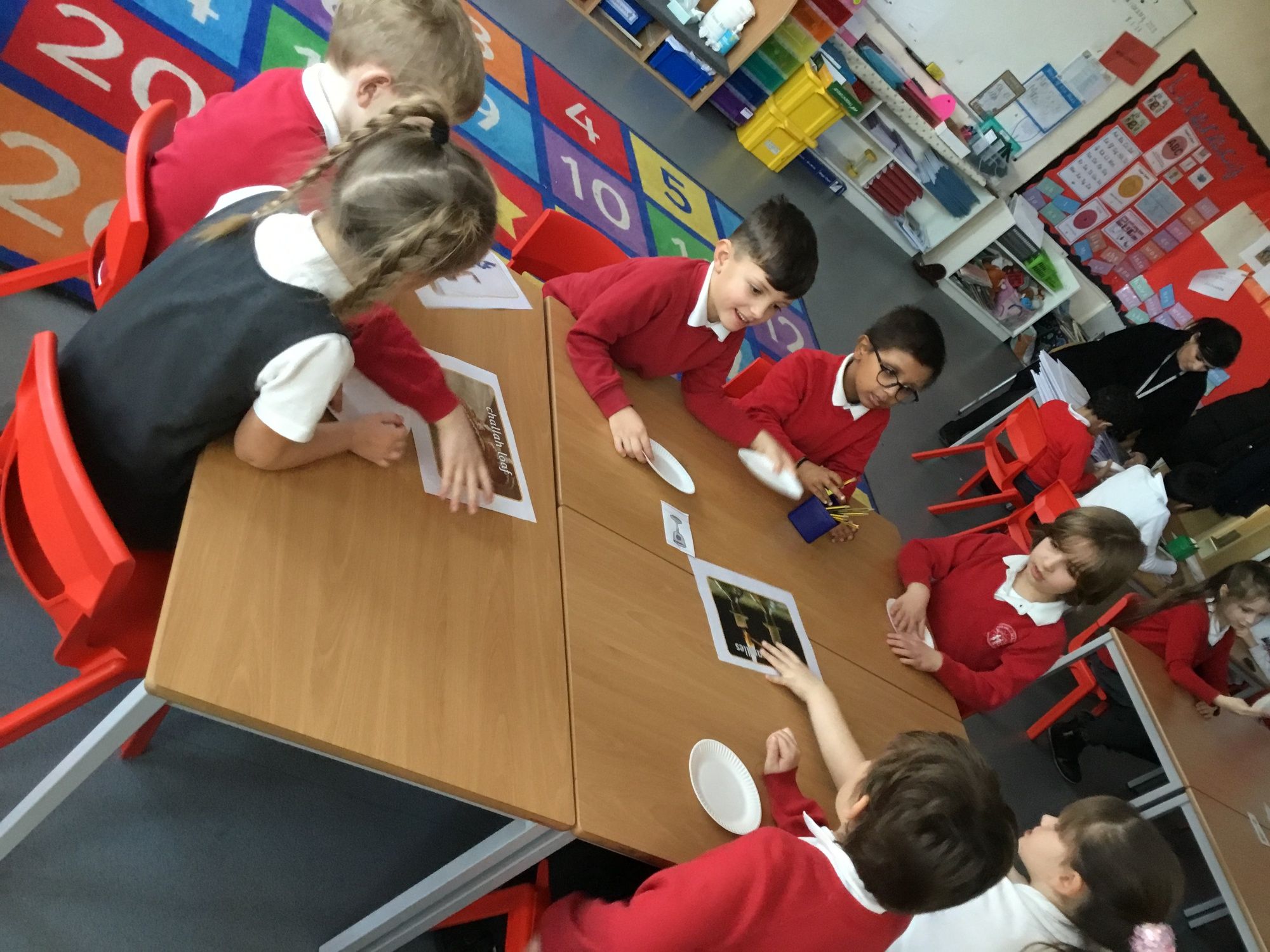 We have discussed where people who follow Judaism go to worship and some of the different celebrations they have. In a recent RE lesson we learnt about the Shabbat day, which is their day of rest.
We had plates, pictures of the special candles and the challah bread set out on our tables and acted out having the special meal. Then we thought about the similarities and differences between this and other Christian meals such as the one that is eaten on Christmas Day and also how it is similar to having a special birthday meal.