FABRIC FACES!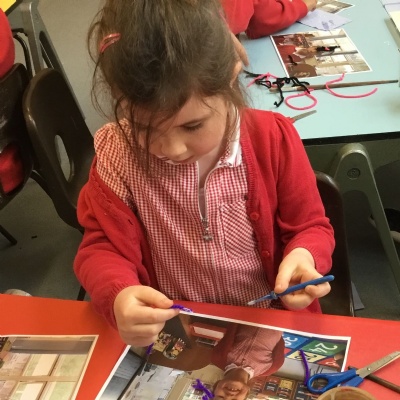 In DT we have been exploring different fabric and which ones would be best to use to create our very own fabric faces.
This week we thought about which fabric would be best for hair. The children enjoyed experimenting with fabric and adding their hair to a picture of themselves. Some children even added beards! It was a very enjoyable lesson and the pictures look fantastic on our classroom display!
Take a look at some of our 'hairy' work in the GALLERY!