welcome to year 1!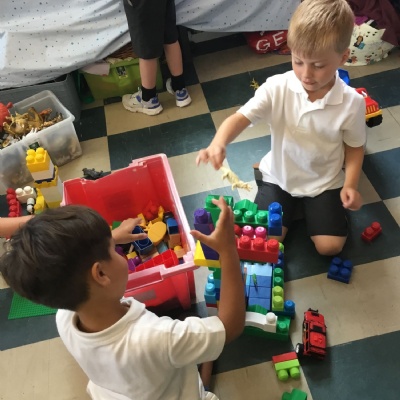 Wow, what a fantastic start we have had in Year 1
We have been painting portraits, creating our own drawer labels and designing our own display boards really making the classroom about US!
The children have particularly enjoyed their PE and French lessons. In PE we have been learning how to roll a small ball in a straight line developing our hand eye coordination. In French we have been learning to say 'hello, how are you?' Alongside listening to some French songs. Next week we are going to be learning how to sing 'Happy Birthday' in French!
The children have settled back into school fantastically and we are looking forward to the upcoming academic year! Take a look at what have been getting up to in our photo gallery HERE.