TELLING THE TIME!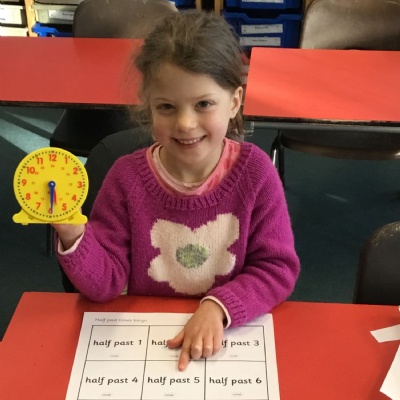 In Year 1 we have been learning how to tell the time.
Lots of us have been working hard at home with the help of our grownups to practice telling the time to the hour using o'clock as well as learning half past.
We have had fun using clocks and moving the hands to show different times.
We have learnt that the hour hand is the short hand and the minute hand is the long hand so now we know that when both hands are on the 12 it is lunchtime!
Here is a video to help the children learn the time: https://www.bbc.co.uk/bitesize/topics/zhk82hv/articles/zcmdwxs