OUTDOOR LEARNING!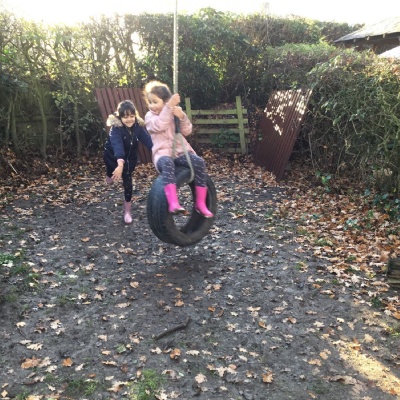 Year 1 had so much fun during our outdoor learning morning. The weather was beautiful and we enjoyed playing in the winter sunshine
We wrapped up warm and put our wellies on and enjoyed getting muddy! Some of us were literally 'caked' in mud, showing how much fun we had!
This is what some of the children enjoyed most about the morning:
Wren 'I liked playing in the mud'
Nella 'I liked playing on the swing'
Logan 'I liked making the clay leaves'
Arjun 'I liked pushing Zac on the swing'
Oscar 'I liked playing in the kids play shed'
Scarlett 'I enjoyed collecting the different types of leaves with Miss Thompson'
We had a fantastic time!
Take a look at our picture gallery HERE 🙂