bonjour :)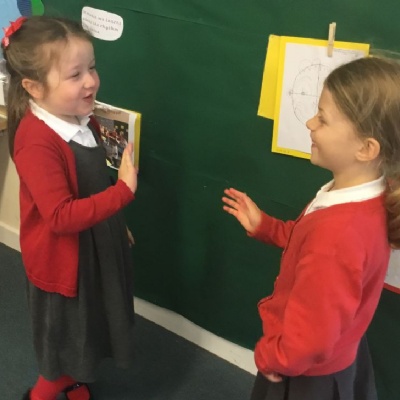 Year 1 have started to learn French, starting with learning French greetings and practising having short conversations with our friends.
We have really enjoyed singing along to Bon Anniversaire (Happy Birthday) and last week we had a go at counting to 10 in French and saying the colours of the rainbow. Did you know red is rouge, blue is bleu and green is vert?
We have really enjoyed learning a new language and practising our French accent with the help of our friend Matias.
Have a look HERE at some of our beautiful rainbows!