lights, camel, action!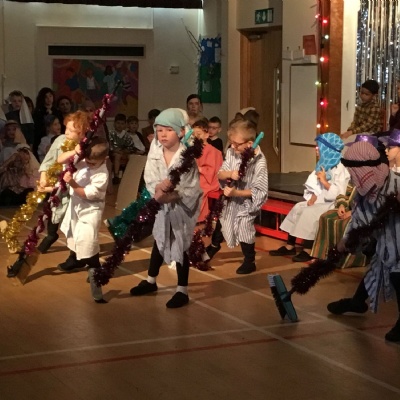 Year one have been working hard for their Nativity performance! We have had a fantastic time learning all our songs and dance moves for Lights, Camels, Action!
Last night we performed to all our grown ups for the first time, we felt a bit nervous at first but enjoyed being in the spotlight! Tiana from Snowdon said her favourite song was disco star because it was so groovy! Kumayl from Everest class particularly enjoyed singing Last Christmas at the end of our play!
We look up to the year 2s who did a fantastic job, and are looking forward to having our own brilliant parts next year. We hope you enjoyed watching it as much as we enjoyed performing it!
Have a look through our photos HERE!