DUXFORD AIR MUSEUM!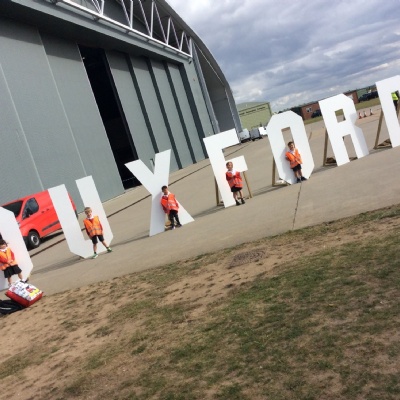 Year 1 had a fantastic day out at Duxford Imperial War Museum last week! We were lucky enough to see lots of fantastic planes, helicopters and tanks!
The children had a great time learning about the different planes and what they were used for, we even had the opportunity to go on and walk around a Concorde!
The children enjoyed their day out very much, Lottie said her favourite part of the day was the "D-day display and the tank that was dug into the ground!", Imogen said her favourite part of the day was "was seeing all the tanks, because we couldn't be there in real-life so it was nice to be there in pretend!" and Benny's favourite part of the day was "seeing all the air space equipment!".
A massive thank you to the parent helpers who came, we had a wonderful day out!
Take a lot in the GALLERY to see all our photos!