YEAR 1 FABULOUS FINISH!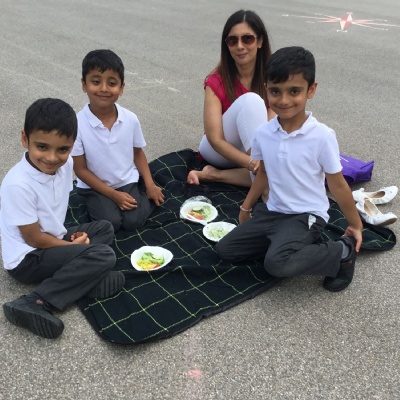 Last week we had a fantastic time during our Fab Finish at our summer garden party!
The year 1's enjoyed spending time with their grown ups and eating the biscuits and salad they had prepared themselves. In the days leading up to our Fab Finish the year ones were busy working hard preparing their biscuit labels which looked super! They also worked very hard on preparing the yummy biscuits, salad and sandwiches for us to eat! We also spent a bit of time looking at what traditional garden parties look like and had a go at making and designing our own bunting which we then decorated the playground with. The children also thoroughly enjoyed showing their grown-ups their workbooks and all the fantastic learning we had been doing – it is wonderful to see how much progress and wonderful learning we have done this year! Well done year 1 – what a lovely end to the year!
Take a look at our pictures in the GALLERY.