YEAR 4 OUTDOOR LEARNING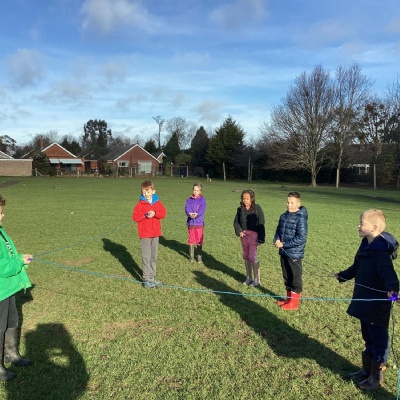 Every outdoor learning session is full of fun activities. Mrs Griffin is great fun and makes sure everyone is having a good time
We always get split into two groups. They always make sure you're at least with one of your friends. You are allowed to come in non uniform and bring a spare change of clothes.
BE AWARE YOU GET MUDDY!!!
So at 9am we walked up to the muddy garden. We all were all nice and warm with our coats, wellington boats and hats. They split us into our groups. Group 1 went with Mrs Spina onto the field for a Scavanger hunt. They had to find stuff like: a cobweb, 3 different trees and 3 different leaves.
Group 2 stayed with Mrs Griffin. They collected lots of nature bits and made habitats with them for creepy crawlers. Everyone found lots of worms. Some examples of the creatures that could use the habitat are worms, spiders, ladybirds, beetles and much more.
EVERYONE HAD LOTS OF FUN!
When both groups had done both things we got free play for 45 minutes. You could dig for gold, cook mud pies or swing on a tyre. We finished at 12 O'clock. When we got back we got changed if we were muddy ready for the rest of the day.
Reviews
"I loved the free play," Said Olivia
"I loved how we could explore," said Milena
"I loved listening to the fairy tree," said Priya
"I liked the mud," said Tiana
"I loved the worms," said Rafe
"I liked making habitats," said Elliott
Have a look in THE ALBUM for some photos from our morning
By Priya, Olivia and Milena