SEWING IN DT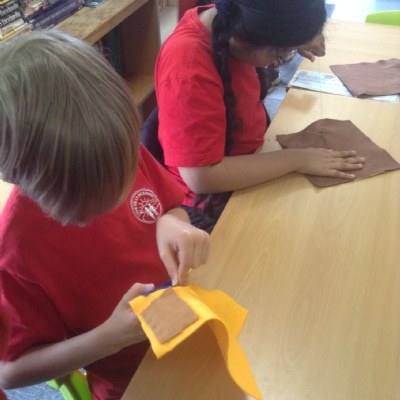 Over the past week, we have been learning and practicing our stitching skills.
We are going to be making our own dragon puppets in DT this term. To attach different parts, we are going to sew fabric pieces together. The techniques we have been learning are cross stitch and running stitch. We have been practising our sewing techniques on layers of fabric. We first learnt how to tie a knot on a thread. We then had to look closely to put the thread through the eye of the needle- it took a lot of practice and patience!
We have all really enjoyed sewing and can't wait to apply our skills to create our dragon puppets!