science day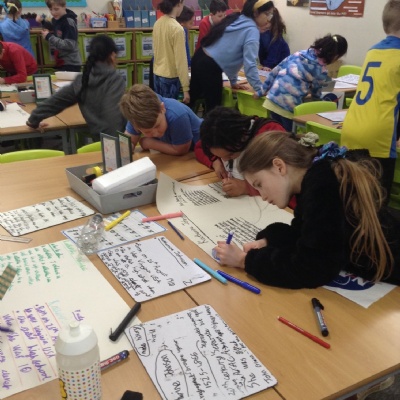 On Wednesday 16th March, we celebrated science day! In Year 4 we learnt about an American mathematician and scientist, named Katherine Johnson.
Katherine started working with NASA in 1995 within the computing section. Anyone working at NASA's computing section had a rapid ability to do complex calculations! Katherine's role included looking at information from flights, working out why things may have gone wrong and make suggestions on how to improve things. Katherine was the first American to go into space! She performed calculations to help work out when space crafts should be launched in order to make them land in the right place. We were all so fascinated about her story and created presentations about her journey!
Taking inspiration from scientist Katherine Johnson, we were able to design and investigate rocket launching using plastic water bottles! Our first experiment was to rocket launch using a balloon attached to our water bottle. We then worked in groups to design a rocket ship to launch by mixing bicarbonate soda and vinegar to create a chemical reaction! We talked about the aerodynamic, trajectory and force of gravity when thinking about our design and investigation. We had a fantastic time designing our rockets!
Have a look HERE at some photos from our day!