Favourite 4t Memories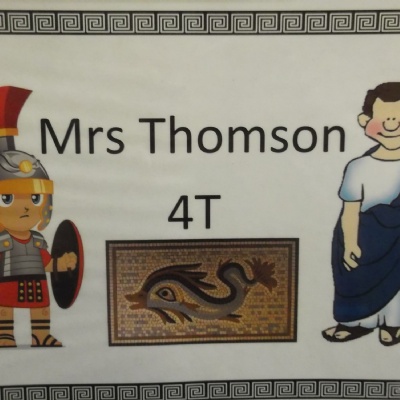 in 4T we have been talking a lot about what we have really enjoyed this year and until we wrote it all down we wouldnt have beleived we could fit sooooo much into one school year!!
Hilltop was at the top of many of 4T's list but many people also mentioned our visit to see the penguins at Woburn Safari Park. This was part of our 'Frozen Worlds' topic and in The Spring Term we climbed aboard two coaches and went in search of the penguins. We also drove round the Park and saw all the other animals. We especially liked the monkeys who seemed to think our coach was a tree and climbed all over it!
For Lauren, Smera and Mia one of their favourite activities was going to Goldington Academy for a science day, where we also got to make pizzas to take home for our dinner.
This term our topic has been 'Swords and Sandals', Lola and Arya enjoyed making Roman soldiers out of clay and Brooke and Daniel's favourite memory of Year 4 was meeting the Roman soldier who spent the day at The Hills teaching Ks2 how to be part of the Roman Army!
June saw the whole school run the 'Race for life' and for Andy, Louise and Connor this was a fantastic experience... even though we did it in the rain!!
When we started in Year 4 the topic was 'Into the Woods' and for this we went to Bromham and spent the day in the woods learning semaphore and archery. In DT we made money pouches and and Robin Hood hats which we wore when we performed our Robin Hood rap for our grown ups in our Fabulous Finish. Max thinks the Fabulous Finish was 'fabulous' and mentioned this as one of his favourite memories this year.
The number one thing that was mentioned for top memories from the time spent in Year 4 was the friendships that have been continued and new friends that have been made. Ayomide, Mayson, Daniel and Arjun all said that they they have really enjoyed making new friends.
Click HERE for the 4T gallery :)