HILLTOPS ACTIVITY CENTRE!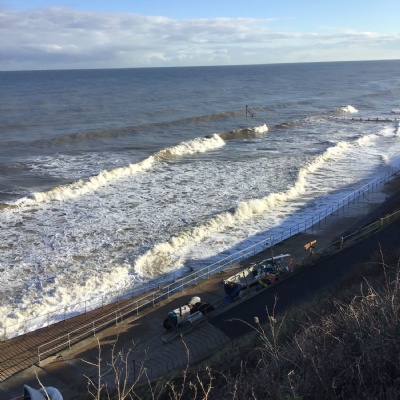 We have had the best time in Hilltops which is in Norfolk. When we arrived, we were super excited about what was going to happen over the next few days. We all shared a room with our friends which was so fun!
There were various activities that we could take part in:
Super Swing
The super swing was one of the scariest of rides. At first, children were scared and quite nervous however, they enjoyed this activity so much. It took courage and confidence to go on. There were different levels of difficulty. Green was the lowest and red was the highest with blue and black in between. There were lots of screams when the swing was released.
The Big Zipper
Now this was an enormous zip line and it took a lot of bravery to fall from the top of the hill. We also had to climb lots of steps to get there, but it was worth it!
The Tree Top Trail
This was an obstacle course where you began on the ground but made your way up to enormous heights. Some of us chose to keep on lower path but this was still a challenge. It was one of the hardest and scariest things we have ever done. We all felt a sense of achievement when we had finished.
Coastal Erosion
On this activity we learnt about how erosion effects our coastline. We also went to the beach so then we could build a mini sandcastle town and show when water erodes against the cliffs, how it damages the coastline. In Cromer, there has been a significant change to their coastline due to coastal erosion. To prevent this from happening, they ship over huge rocks (all the way from China) made form granite that cost a fortune! Another way is to use a fence made from wood but unfortunately, when wood gets wet, it goes mouldy. Eeew!
It was an incredible experience for us all and we learnt so much from it. To enjoy some of our pictures click HERE.
By Fraser, Angelina and Kayla