Roman visitor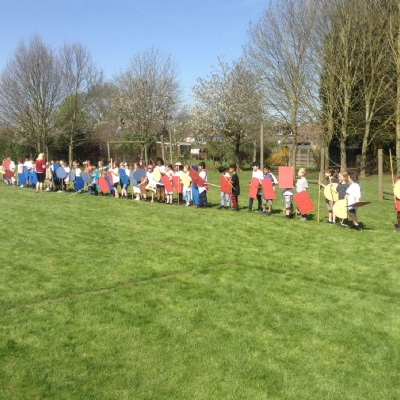 Year 4 had an exciting visitor as part of their Swords and Sandal topic! Aditi has written a blog post all about it.
In our stunning start, we had a Roman soldier come to our school! He taught us what Roman soldiers would do and lots more things about ancient Rome, such as where the Romans ruled. The best bit was when we went outside and pretended to fight with wooden shields and swords. We had different formations, some people were volunteers and they would have gladiator fights, dress up and try on actual armour as well as be leaders of formations! As the Romans spoke Latin, we learnt a few bits of Latin as well!
See our photos here.