Space Center visit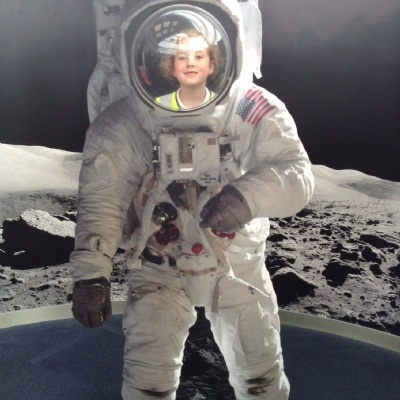 This term we visited the Space Centre in Leicester to learn more about space.
There was so much to look at, play with and learn.
There was a 42 meter high rocket and to look at the top we had to climb 143 steps to get to there but it was well worth. There was lots to see and do including a challenge where one person had to sit in a small room which looked like the inside of a rocket and the team on the outside had to help them to blast off! It was a bit tricky but we worked together and managed to help the person inside blast off! Oliver pretended to be an astronaut who was launched into space he thinks that was his favourite activity!
Finlay really enjoyed controlling a space buggy, it was a remote control vehicle and you had to try and move it to hit the red spot.... she managed to hit the spot a few times, well done Finlay!
Elise loved 'Destination Venus' which was a 3D time travel to Venus. She liked how real it seemed and how as they got closer to the planet the temperature rose just as it really would.
At the end of the day we all went into the planitarium to watch a show about space. The film covered the whole place, even the ceiling and it made some of our tummies feel funny as we took off into space!
We had a lovely day having fun and learning, to see some of the photographs from our trip click HERE.