Victorian Day February 2017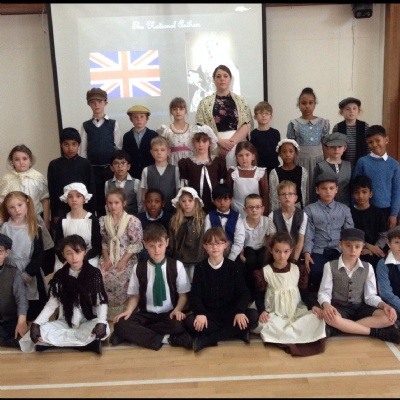 Our Victorian day was amazing!
We did really fun things! We made name cards where we selected our own Victorian name and wrote it in a traditional Victorian script. In maths, we did lots of sums that we wrote on black paper with chalk. It must have been scary for the people that got the cane! We learnt about the kings and queens of England and in art, we made dolls. In the afternoon, we sang that national anthem whilst having a tea party and eating Victoria Sponge Cake!
Written by Emily Fish