super samba music workshop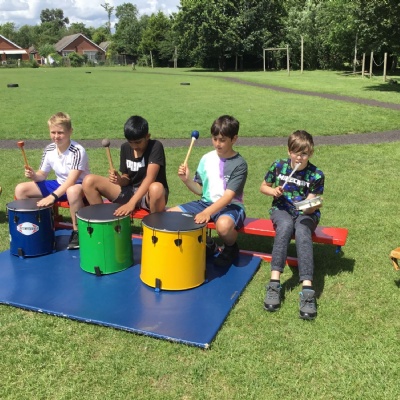 In Year 6 (and5), on Monday 5th July, we had a super samba – music – workshop
We learnt about the different types of instruments – they were not too different to the instruments we play. There were different types of drums, shakers and bells. All of us had a go at playing two of them: it was really fun!
We learnt different hand signals meaning go and stop; each instrument had a hand signal too. In Rio, where the biggest carnival is held in the world, they use these hand signals to know which instrument is to carry on playing and which instruments are going to stop – it was so interesting!
We all had so much fun; we even played it well – if I do say so myself!
By Scarlett
Click HERE to see some photos.