INDIAN SUMMER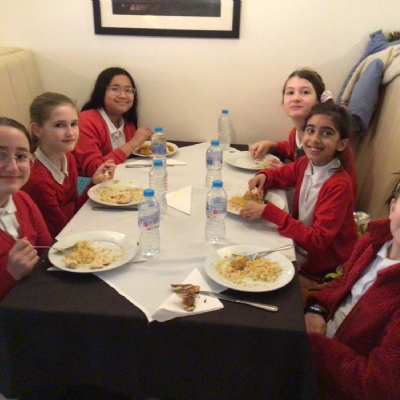 On Tuesday 7th February, we went for an exciting meal out to Indian Summer!
After our swimming lesson, in which we worked up a healthy appetite, we walked round the corner to the restaurant. We sat down with a bottle of water and waited for our delicious lunch.
We had some fantastic food on offer. There was a creamy chicken curry, aromatic vegetable curry, pilau rice and naan bread. We could choose if we wanted just one curry or both. It was so delicious that lots of us went back for seconds (and even thirds!). We then had some ice cream for dessert before getting back on the bus to school.
Have a look HERE for some photos from our super lunch!