A WEEK OF TWO HALVES.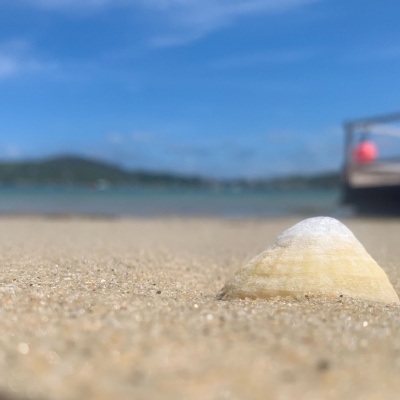 Our Year 5's had 2 very different weeks in June and this blog is written by the children to tell you all about the fun activities both groups experienced...
Bryher
(Jibraeel) Sunday at 22:00 it all started, hopping onto the coach for a 7 hour long drive to Cornwall. The engine rumbled as we headed off and it was pitch black with nothing to see. Around midnight, most people fell asleep but I couldn't. The whole night I couldn't sleep as the sun started to increase and show off its light. At 06:00 we arrived at Penzance, the sea was so clear we could see what was underneath it.
(James) We boarded the Scillonian and began our journey to St Mary's. One there, we walked to a beach and sat and ate lunch for around 45 minutes, we finally got back to the dock but this time went on a small speedboat. It took around 20 minutes to get to Bryher and we waited for our luggage to be taken to the campsite on a tractor and set up camp on a hill, we put up around 5 tents. We went to the beach and ate our dinner of fish and chips before returning and putting up the remaining tents and finding out our tent groups.
(Charlie Pa) When we woke up on Tuesday we had breakfast and we discovered the hill leading to a mountain and another by a rock that you could climb on. We went to the beach (Rushy Bay) and we all swam – well most of us- but then we discovered this big rock that you could canon-ball off into the ice cold water and it's bigger than you think. That night we ate a delicious jacket potato and then we went to the beach from the previous evening again and climbed an island that we named 'The Isle of Clim'!
(Oliver Ch) On Wednesday, after getting woken up by Mrs Whitehead at seven o'clock, we had breakfast and got ready to catch the 'Firethorn' at quarter to ten. This boat trip lasted five minutes; we were going to 'Tresco' which was really close to Bryher. On that island we did several things: we explored two castles, Cromwell's and Charles'; we had an ice cream or hot chocolate, which was from a stall in a posh village; and we went on a search on a beautiful beach for rare cowrie shells. Also, we did lots of walking – 17kms. For dinner, we had a pizza that was super yummy. After that, we went to sleep but we had hot chocolate and an actual chocolate first.
(Lidia) On Thursday we had breakfast and we went to the gift shop where most of us bought some rock and something special for us or a family member or friend. Then we went to a fudge honesty box and lots of us bought some fudge. We also went crabbing but not all of us caught crabs. Then we went to this playground we were told was made by children and most of us ate our rock there. A lot of us didn't notice the seals swimming nearby as everyone was too busy playing.
(Fraser) On Friday, we ate lunch and breakfast at the campsite while the tractor took our bags back to the quay. When the tractor had finished we made two sandwiches each for dinner then we got on the boat at 13:30 to Saint Mary's. When we arrived the teachers discovered that the ferry taking us back to Cornwall didn't leave until 15:15 so we went back to the same beach we stayed on, on the way to Bryher. Unluckily we only had about an hour to skim stones because we were allowed to get on early. We went back to the port and got on the ferry.
(Julian) Over all the trip to the Isle of Scilly was very fun with a lot of activities for us and a lot of travelling. I would happily go there again in the future. I had many firsts there such as, travelling by boat, eating fudge and I an old man said that my fort was perfectly built.
(Madison-Rose) I wish we could go again because it was that fun I didn't want to leave.
(Chloe) All in all if I got the chance I would go back again for most of the trip was brilliant.
Have a look on the album links to see photographs of our trip Albums: 1 2 3 4 5 6 7 8 9 10 11
Bedford
(Angelina) On the first day of our week we had an excellent morning as we were team building. First of all, there were newspapers and we had to make a base for an egg to sit. The only problem was to not make it crack. Our group lost as our egg cracked but it was lots of fun. In the afternoon, we got a piece of paper that had black lines and we coloured them in with all sorts of patterns and in the end everyone's papers were stuck together to make the word 'POP' and it blew my mind. We had made a big piece of pop art.
(Richa) On Tuesday, we did a mini sports day – pineapples vs potatoes. Some activities were long jump, hurdles, and javelin. Standing long jump was my personal favourite. After lunch, we painted the base of our masquerade masks as the decorating would be completed another day.
(Adele) On Wednesday, we did a massive treasure hunt on the field in front of 5T and on the playground. We had a movie to watch called Up and we could eat popcorn. Before we watched the movie we made really cool badges.
(Austin) On Friday, we made coasters and we did a talent show and I answered football questions. I really enjoyed the winning entries - Ethan who did lip syncing and Charlotte who did impressions.
Have a look HERE of some photo's from our week 😊
Thank you
Mrs Simpson and Mrs Hubbard would like to thank the children who came with us to Bryher, they represented our school impeccably and were a pleasure spend time with. It was a week we will never forget.
We would also like to thank Mrs Lusty and Miss Tyrell who put so much effort into planning a week that was made special for those children who stayed at school.