MARBLE RUN MADNESS!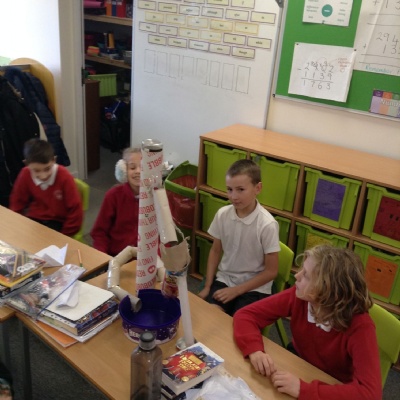 This term we have made marble runs in D.T. The first thing we did was to focus on materials and methods to support a free standing structure. We then looked at skills to help us add bends to our runs and ensure they were connected correctly.
Our next step was to look at existing marble runs to gain an understanding of how they work and the materials used for them. We had a competition to see who could set their marble run up the best to allow the marble to run for the longest amount of time.
In groups we then made a prototype marble run simply ensuring the marble could run from start to finish. In the next lesson we improved on these designs to make sure they were ready to compete against others.
Our final stage in our D.T lessons will be to present to the other class through TEAMS on how we made our runs including the improvements we made, what went well with them and what we could have done better.
Thank you to the whole year group for an ample supply of toilet roll tubes.
Have a look HERE at some more of our runs.
Lidia and Julian