MISCHEVIOUS ELVES!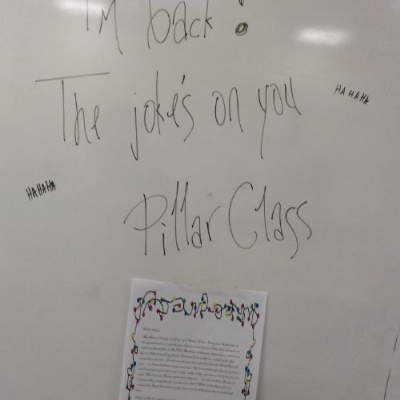 The cheeky little elf has been up to lots of mischief in our school. His name is Cracker and he did some crazy stuff in our classroom. He came to visit us on Thursday 5th December and in the morning he had lots of silly jokes hidden in our trays, the jokes were actually pretty funny.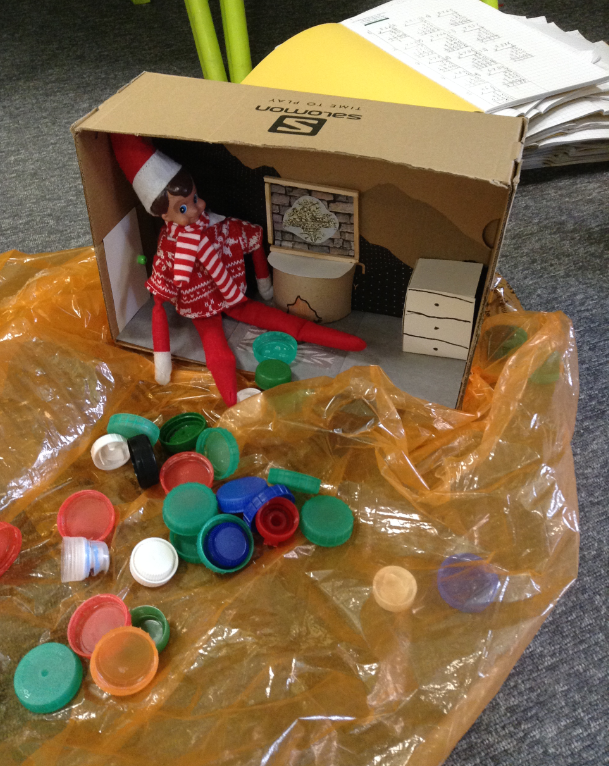 We were excited to come in from lunch and see what else he had done, we came back to find bottle lids scattered all over the floor. The lids looked like a sea of plastic and we had to clear up the mess, the elf simply sat and watched us from the comfort of Finn's dolls house that he is making in D.T. Many of the children in the class could actually see him moving in the dolls house.
It was such a fun experience to have Cracker in our classroom and was an unforgettable memory.
By
Archie and Finn.