IT'S BEGINNING TO LOOK A BIT LIKE CHRISTMAS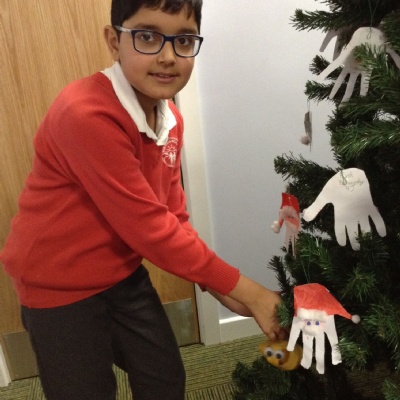 In Year 5 we've been getting into the festive spirit!
Last week we all came in with MAD HAIR! We brought in generous donations to give towards the Christmas Fair and we had some very interesting hair styles in year 5!
As well as this, we have been very busy making our very own reindeer Christmas decorations, which we hung onto the KS2 Christmas tree! We're all very proud of how they have turned out! Click HERE to see us hanging our decorations on the tree
Yesterday afternoon, we were lucky to spend some time in Santa's Grotto and read 'The Grinch who Stole Christmas'. Now, we are feeling extremely excited for Christmas to come, the countdown has officially begun!