HEDGEHOGS AND MYSTERY READERS :)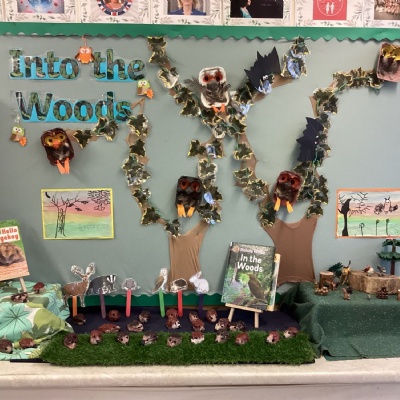 This term our new topic is 'Into the Woods'. Each week we have been learning about a different woodland animal.
So far, we have learnt about owls, bats and hedgehogs. We have been reading different non-fiction texts to learn interesting facts about the animals. This week our focus has been hedgehogs and we made mini hedgehogs out of clay. We all chose our own tools to create different textures for their spines. Once the clay dried, we painted them to recreate a mini hedgehog. We learned many so facts. Jessica said: "they roll up to protect them from predators."
Also, this term we have welcomed 'Mystery Readers' into both our classes to read a book. The children have enjoyed seeing some familiar faces!
Click HERE to see our amazing hedgehogs!