EYFS - week commencing 26th September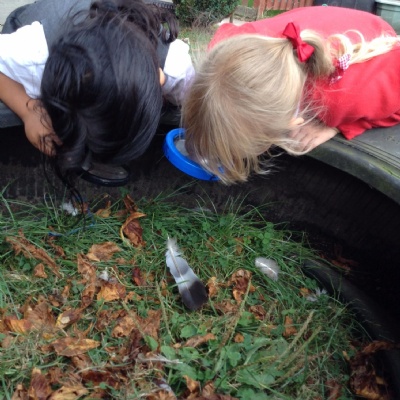 Hello and welcome to the Reception weekly blog!
We have all smiled beautifully for our photographs this week!
A big thank-you to all our parents who were able to attend our Reading and Writing information evening. For those parents who were unable to attend, reading packs have been placed in your children's drawer. We have been busy finishing our self-portraits this week and have enjoyed working with Numicon. We have also practised our movement skills using bean bags in our outdoor games.
Next week, we are going to create a hedgehog collage and would ask that, if you have some spare time at the weekend, the children could collect brown leaves to add to their collage (the Reception team will also be busy collecting them too!) In our phonics we will be focusing on the sounds: g o c k and in our mathematics we will continue to work with Numicon. Finally, we are having a visitor in to talk about how to look after our teeth!
Maths websites:
http://www.topmarks.co.uk/Flash.aspx?f=WaystoMake
http://www.topmarks.co.uk/Flash.aspx?f=PostSortingcalculationsv2
Please select HERE for our photos.
Have a lovely weekend!