Early Years Blog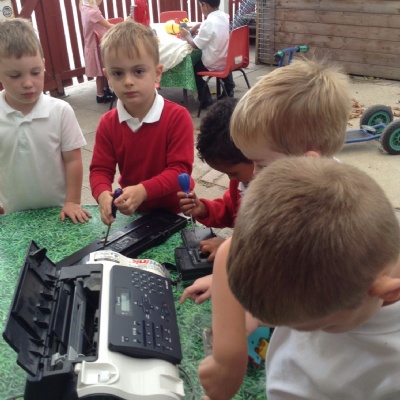 Week commencing Monday 12th September 2016
Hello to all our Reception parents/carers and welcome to our weekly blog!
The children have settled into their new classes very quickly and have coped really well with the extremely hot weather. We have been busy creating our self-portraits and, when finished, they will be on display in our classrooms so please look out for them!
If you were given an end of year report from your child's nursery or preschool, could you please check with Mrs Lawes or Mrs Mackay that they also have a copy, as these reports provide very useful information to us about your child's achievements prior to beginning school.
Next week, we will be practising simple addition calculations and writing letters in the cursive script. We will also be working hard on our phonics, both recognising letter sounds and some simple blending of sounds too.
Maths websites:
http://www.iboard.co.uk/iwb/Simple-Addition-Stories-721
http://www.ictgames.com/save_the_whale_v4.html
We are sure you will have some very tired children this weekend but we hope you have a lovely weekend and enjoy the last of the summer sunshine! Please have a look at our photos in the gallery by selecting HERE