EXERCISE AND A STORY ON ZOOM :)
This week, many of the children in K2 joined Mrs Pointon and Mrs Foster on zoom for a story.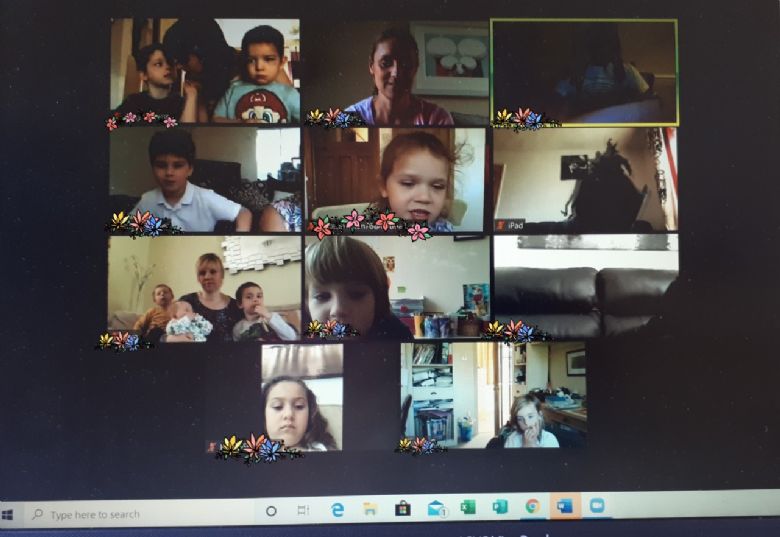 We listened to the story of the Gingerbread man and we thought about this term's value of TRUST. We asked ourselves, should the gingerbread man trust the fox? Should he get onto the foxes back? The children showed Mrs Pointon what they thought by showing their thumbs up or thumbs down. We all thought that he shouldn't have trusted the fox, because the fox tricked him and gobbled him up!
We also all joined in a '5 a day' workout. Group one enjoyed doing the 'Super hero' workout and group two did the 'Cowboy and Cowgirl' workout. We had lots of fun watching each other!
To end our call, we all took it in turns to show and tell our friends what we have been up to at home. One thing we all agreed on is that we miss our friends at school, but it was so nice to see each other.